ABOUT THE WEBINAR
Though consumer demand is set to soar in the coming years, with 30 million EVs expected to take to roads in the EU alone, challenges have surfaced at every point in the supply chain, cybersecurity chief among them. While hacked electric charging stations put the industry at risk, the vehicles themselves host sophisticated control systems with wide attack surfaces that are vulnerable at many points allowing hijacking of user accounts and data.
With no clear regulatory guidelines mandating cooperation, electrified organizations, suppliers, manufacturers and industry experts are left alone searching for solutions.
How can the industry work to protect itself against the black hat hackers who target user data, vehicles and even the grid via vulnerable charging stations?
Where is the industry prioritizing risk?
What can be done to mitigate, anticipate and prevent attacks so the EV ecosystem can continue growing at current rates?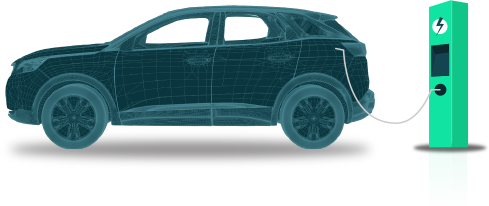 Backed by market research and recent studies, you will learn:
01
Priorities for Deloitte and C2A customers and the EV space at large when it comes to tackling challenges presented by the complex, ever-growing EV ecosystem.
02
Automated solutions for holistic cybersecurity that can be applied at every point of the ecosystem, from chip to charging.
03
Specific use cases to demonstrate real-time applicability, including charging station protection, BMS protection and more.
SPEAKERS
Ingo Dassow
Partner, Global Lead Automotive Cybersecurity, Deloitte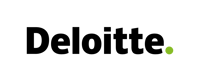 Ingo Dassow is member of Deloitte's Risk Advisory business and leads the Automotive Cyber Security Practice globally (Automotive Cyber C&I Lead). By delivering projects during the last two decades, he has built project management and functional skills for implementation of management systems for both information security (ISMS) and cyber security (CSMS) in the automotive sector. Ingo maintains a network of cyber security experts in major automotive nations.
Lukas Schäfer
Senior Consultant Cyber Emerging Technologies, Deloitte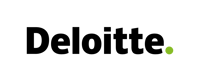 Lukas Schäfer is a Senior Consultant at Deloitte's Cyber & Strategic Risk. Besides supporting customers from the private and public sectors in establishing reliable cyber security, he is committed to cyber security service development with a focus on smart city ecosystems.
Eyal Ran
Strategy Corporate Development, Ford Motor Company

Eyal Ran leads all Corporate and Business incentives for Ford Motor Company within the Israeli eco-system : Collaboration , Investments and M&A . Mr. Ran brings more than 10 years of automotive international experience and more than 15 years of management & tech investments. Prior joining Ford Motor Company, Mr. Ran was a Partner and CEO at Quadrant, US PE with over $40 billion AUM and JRC Ventures – Family office and Investment Banking .
Orlie Gruper
General Partner, Mobilitech Capital

Orlie Gruper is a Mobility Nerd with 17 years of experience in the field, She was the first female entrepreneur in the EcoMotion Community founding an electric motorcycle company, and the Executive Director of the community 2017-2021. In between Orlie represented the israeli transport sector in the European Commission and in Europe for joint R&D. Orlie remains on the EcoMotion Advisory Board and now is an investor in the field as General Partner of Mobilitech Capital among many other mobility and energy initiatives such as founding & leading Women in Mobility and hosting the podcast ׳Energy ON AIR׳
Roy Fridman

Roy Fridman is Chief Executive Officer at C2A Security, a leading provider of Electric Vehicle focused cybersecurity solutions. Fridman is a seasoned leader and innovator with many years of experience in multidisciplinary product development, marketing, sales and business development and has been active in the digital transformation of mobility for over 10 years.